Enhance your home's energy efficiency and add a dramatic accent with replacement windows.
Get new replacement windows from Affordable 1 Home Services and let the sunshine in. A new window can increase the energy efficiency of your house by keeping cool air inside and hot air outside in summer, and warm air inside and cold air outside in winter.
Additionally, our replacement windows reduce outside noise, making your home quiet. Furthermore, replacing your windows will make your home more attractive and increase its value. You can choose from a variety of window shapes, interior and exterior colors, blinds, and glass types to match your personal style and budget.
Want to make your home more energy-efficient? The consultant will help you meet the ENERGY STAR® rating of your home by maximizing its efficiency. The ultimate goal for us is to provide outstanding customer service, outstanding work practices, exceptional quality work, and overall value to you.
With Affordable 1 Home Services window installation services, getting new windows for your home is easy. Schedule Now
Energy Savings
Inefficient, leaky windows account for 25% of a household's energy bill, so replacing them can save you money and reduce carbon emissions.
Professional Installers
Our installers are highly trained and skilled, which ensures flawless installation.
Financing Available
We offer low monthly payment options and attractive terms with our simple financing solutions
How It Works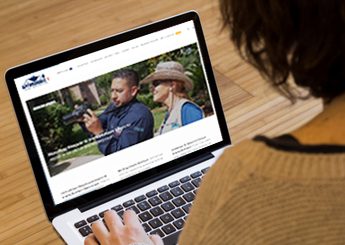 Step 1: Schedule Your FREE Consultation
We will schedule a time that is convenient for you for a project specialist to visit your home. Your home will be inspected, material options will be discussed, samples will be shared, and your budget and requirements will be discussed.
Step 2: Choose window options and get a quote
We provide you with a quote based on the unique requirements and measurements of your home. Our team can gather measurements in person or remotely with your help to ensure everyone's health and safety.
Step 3: Installation Day
You won't have to worry about the window installation since your project team will handle it for you. To ensure that your window investment is a wise one, we only use the best materials and hire only the best installers.
Here are 5 signs that it's time to replace your windows
Window frames that are damaged or windowpanes that are cracked
Energy efficiency is poor; cold drafts or poor thermal insulation
Noise from the outdoors
Windows are "sticking" and are difficult to operate
Poor curb appeal or outdated style
Replacement Windows We Install
Awning Window Installation
An awning window opens from the bottom and has hinges on the top. Most of these windows only open a few inches wide. An awning window can be opened and closed using a crank or lever. In addition to enhancing your home's energy efficiency, awning windows prevent warm or cool air from escaping, depending on the season.
Bay Window Installation
Bay windows typically have a large picture window in the center and two narrower windows on either side. A bay window is similar to a bow window, but has three distinct panels rather than four or five like a bow window.
In bay windows, the side windows are angled toward the center window, creating an extension off the side of the house. This is a great place to add a bench seat or built-in storage on the inside. It is even possible to add value to your home by replacing your old windows with bay windows.
Bow Window Installation
Bow windows are a great way to add space to a room and transform the look. There are several key differences between them and the popular bay window style.

A bow window typically has four to five main window panels, while a bay window only has three. As opposed to a bay window's large center window and smaller flanking windows, bow windows have panels that are all the same width and arranged in a curved shape.
Casement Window Installation
Windows with casement hinges open from one side, and they are hinged on one side. It is great to have these windows in your home since they allow fresh air to flow in. In contrast to single-hung or double-hung windows, you can open the entire window, not just part of it, to maximize fresh air flow. Allowing natural breezes to cool your home can reduce your energy costs.
Some casement windows swing open vertically instead of opening from the side. If you don't use casement stays, the window will fall closed; otherwise, it will remain open. In high winds, you can also use stays to prevent your side-opening casement windows from swinging.
Whether you want casement windows with or without screens, we recommend screens to keep bugs out. 
Double-Hung Window Installation
Double-hung windows are easy to replace – you won't have to modify your current window frames significantly.
A double-hung window consists of two main panels that can both open to let fresh air in. You can slide both panels up to the top, leaving the bottom open, or sliding both panels to the bottom to open the top. It is also possible to overlap the panels in the middle, leaving open portions at both the top and bottom of the window frame.
For easy cleaning, double-hung windows have panels that angle inward slightly.
Picture Window Installation
When you want to showcase a beautiful view or invite more natural light into your home, picture windows are perfect. Typically, these windows are very large and are not designed to open.One main panel of glass can be separated into several smaller panes to make a picture window. By letting sunlight warm the room instead of relying entirely on your furnace, picture windows can increase your home's energy efficiency in the winter.Picture windows are often installed alongside patio doors. Having an indoor-outdoor living space is created by opening up the view to your patio.
Shaped Window Installation
In contrast to standard windows, shaped windows come in a variety of shapes. A shaped window can enhance curb appeal and even increase the value of your home. A variety of window shapes are available, including ovals, arches, geometric shapes, and more.
Consider the room configuration and your own personal tastes and preferences in order to make the right choice for your home. If you want your shaped windows to be more energy efficient, you can add low-e film to them.
On hot days, this thin coating can prevent UV rays from entering your home, keeping the interior cooler and reducing your need for air conditioning.
Single-Hung Window Installation
In both older and newly constructed homes, single-hung windows are the most common type of window. Single-hung windows are probably already in your house if it was built within the last 20 years.
There are two glass panes in this type of window, one of which is stationary and the other of which slides to open. The bottom portion of a single-hung window can be opened vertically, or the side can be opened horizontally.
Sliding Window Installation
Single-hung and double-hung windows are similar to sliding windows. Sliding windows can only be opened horizontally. It is easy to open sliding windows by releasing a lever or latch.
Due to its simplicity, this type of window is common in modern homes and is typically an affordable window replacement option.
Even though sliding windows are simple, they don't have to be boring. For a more customized look, you can add shutters or paint the frame. 
Frequently Asked Questions
When should windows be replaced?
Your windows should be inspected by a professional after 20-25 years to determine if they need to be replaced.
It may be cheaper to repair windows than to install brand-new ones, but installing new windows is well worth the investment in the long run. When your windows have cracks or peeling exteriors, drafts, or condensation frequently, it may be time to replace them.
When choosing windows for my home, how do I know what type I need?
Choose replacement windows based on your home's architectural style, window material type (such as wood, vinyl, aluminum, or clad), placement, and budget.
Is replacing my windows going to reduce my heating and cooling bills?
That's right. Any high-quality window with thick, insulated glass will be more energy-efficient than an older, single-pane glass window. Affordable 1 Home Services offers ENERGY STAR®-qualified window glass options that save you money on utilities. By using dual-pane, triple-pane, or low-E4 glass with gas insulation windows, you can maximize energy savings. When we come to your home for a free consultation, we'll calculate how much you can save on energy and increase the value of your home.
What are Low-E windows?
Low-E glass coatings reduce the amount of ultraviolet light that passes through glass. In addition to blocking extra heat and light energy from entering the home, they do not restrict the visible light entering the home. As a result of this coating, the window becomes more energy-efficient.